RAS AB Paterson Bush Poetry Award
Calling budding poets
School-aged poets are encouraged to explore the beauty, mystique, enchantment, and characteristics of the Australian bush by entering an original work into a brand-new education initiative by the Royal Agricultural Society of NSW (RAS) - the RAS AB Paterson Bush Poetry Award.

In a rare and unique program, the RAS has joined forces with the family of Australia's beloved bush poet, Andrew Barton 'Banjo' Paterson to connect primary and secondary aged students with agriculture and the heritage of bush poetry, encouraging them to create and enter an original work of no more than 50 lines.

Split into two categories (Primary students K-6 and Secondary students 7-12), the budding poets should demonstrate a recognisable Australian bush theme in their poem with a degree of artistic and conceptual proficiency, with age taken into consideration.

"The RAS is passionate about agricultural education and creating opportunities with a focus on exposing and normalising agriculture within the school education system," said Murray Wilton, General Manager, Agriculture & Sydney Royal Easter Show.

"This award encourages students to not only learn about rural life in Australia but to incorporate that knowledge in their writing. It's a chance to showcase their incredible creativity and to become published authors in the process."

"A big thank you to Mr Alastair Campbell and his family, the only direct, living relatives of Banjo Paterson, who have kindly donated reproductions of the original notes of the iconic poet to be gifted to winners. Our top poets will also get the chance to attend the Sydney Royal Easter Show and share their work during our lunchtime entertainment."

Interested students are encouraged to submit their poems by emailing us here before Wednesday 6 April 2022.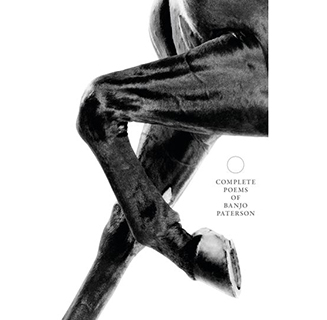 The winners from each category will be presented with a copy of Complete Poems of Banjo Paterson from Harper Collins Publishers, and a copyrighted reproduction of Banjo Paterson's original notes on a draft of 'Waltzing Matilda'.
The presentation will take place at the Sydney Royal Easter Show during a lunchtime entertainment segment and each winner will be invited to share their original poem on stage.