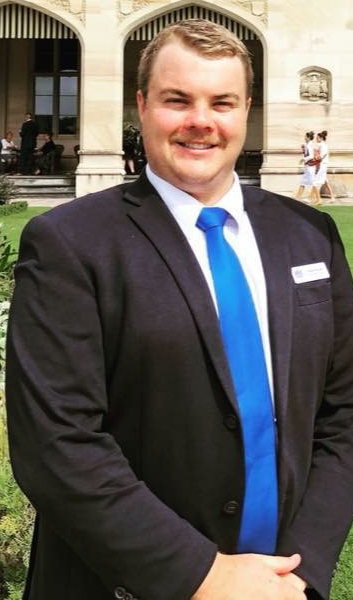 Tobie Payne
Tobie grew up in Parkes, NSW and is currently working as a Territory Manager, after completing his 4 year degree in Agricultural Science. Tobie is based out of Wagga Wagga and his passion lies in the agricultural Industry and supporting communities in rural and regional NSW. Tobie has a strong desire to ensure locals shows continue to grow throughout NSW, showcasing the excellence of agriculture within these communities. ''The RAS of NSW is a wonderful organisation that is dedicated to showcasing Australian agriculture through education and events and is something that I am very proud and humbled to be a part of.'' Alongside the RAS, Tobie is also involved with the Wagga Wagga Show Society, ASC of NSW Next Generation, NSW Farmers and the NSW Young Nationals.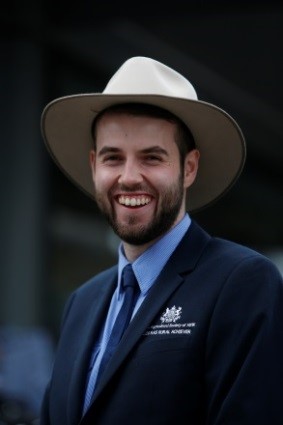 Joseph Murphy
Joseph grew up on a sheep and wheat farm near the small village of Bribbaree, NSW and is currently completing an internship as a Junior Medical Officer at Wagga Wagga Base Hospital. Joseph's passion lies with rural medicine, having been selected to train as a general practitioner with the Royal Australian College of General Practitioners. His long term goal is to serve as a Rural Generalist, providing both general practice and obstetric services to women in rural Australia who remain geographically isolated from healthcare. He serves as the Quick Shear Steward at Wagga Wagga Show and is the ASC Next Gen Delegate for Group 8. After his experience as a RAS Rural Achiever in 2018, Joseph decided to join the RAS Youth Group to continue to improve access to the Sydney Royal Easter Show for youth living in rural and remote areas and ensure RAS initiatives continue to help rural youth achieve their potential.
Maddie Broomfield
Maddie grew up in England, although has spent the last 15 years in Australia. Apart from a short stint in Gatton QLD, where she studied a Bachelor of Applied Science (Vet Tech), Maddie completed a Master of Science at UNE, and now works as a Study Manager at a Veterinary Health Research Company in Armidale, NSW. Maddie has a passion for agriculture (background and knowledge predominantly in livestock with a particular interest in the sheep industry) and particularly the research side of animal-based agriculture, improving the use and results of products, and animal production as a whole. Maddie is also involved in her local Show Society, and only recently joined the RAS Youth Group. Maddie is looking forward to getting more involved in the RAS, educating and getting the youth involved in Australian agriculture and all that is has to offer.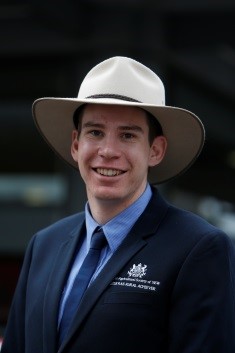 Timothy Green
Timothy from Nimmitabel, NSW grew up working on his family farm with his father. After completing his Bachelor of Science degree he went on to work with the Wagga Wagga Agricultural Institute as a Technical Officer with the Cereal Pathology Team. Timothy believes in restoring rural areas to their old thriving states, increasing connectivity and bridging gaps, adding appeal for younger generations to live and work in rural communities.
In 2018, Timothy was selected to be a Rural Achiever at the Sydney Royal Easter Show, going on to be New South Wales' Rural Ambassador.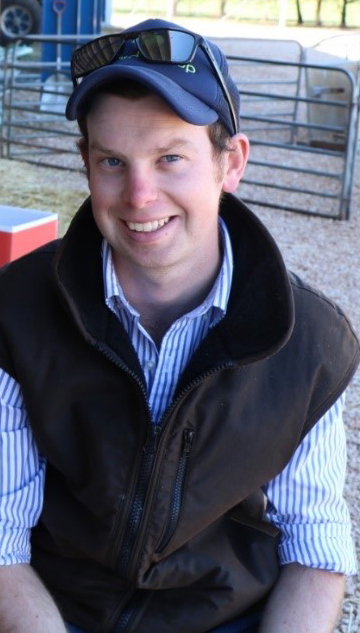 Jacob Heard
Jacob is originally from Meredith, Victoria and is currently studying Agricultural Business Management in his final year at Charles Sturt University. Jacob now resides in Wagga Wagga where he is involved in the Wagga Wagga Show Society, running the Quick Shear. With a background in Victorian Shows, Jacob has been VAS Junior ambassador, as well as Young achiever of the year and Agri-producer of the year in the Ballarat Agricultural Show societies Rural Achiever awards. With a passion for agricultural innovation, particularly in relation to strengthening the relationship between producer and consumer, Jacob hopes to work with farmers and processors to give farmers more exposure and recognition for the product they grow. Jacob currently does this himself, running his own business 'Heard 'em Up, farm fresh lamb from paddock to plate.' Jacob has a strong desire to showcase the work youth do and contribute to in their local shows and communities on a wider platform. Jacob is proud to be a part of the RAS and work with them to showcase what Australian Agriculture has to offer through education and events. Alongside the RAS, Jacob is also involved in NSW farmers and the NSW Young Nationals.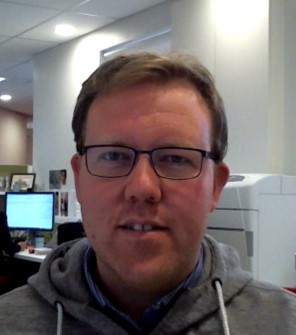 Andrew Horne
Andrew grew up in the Southern Riverina of NSW on a mixed farming property outside Berrigan. Andrew's involvement in the show movement flows on from his late grandfather who would show angus cattle at the Sydney Royal Easter Show from the 1970's to the early 1990's. Andrew was first involved within the show movement at his local show of Berrigan and continues to be a supporter of the small country show movement. In 2007, Andrew became involved with the RAS and Sydney Royal Easter Show by competing in the Junior Judging State Finals of the Merino Fleece Junior Judging Competition. Andrew was the State Winner and then became the National Runner-up. Andrew has stewarded across different sections of the Sydney Royal in the past decade. Andrew's professional background is in nursing and health education and he currently works as a Curriculum & Assessment Development Officer with a Medical College in Sydney. Andrew plays a supporting role to the Fellowship of the College in education and training facets. Andrew has previous experience sitting on governance and advisory boards and brings experience to the RAS Youth Group in the areas of strategic development.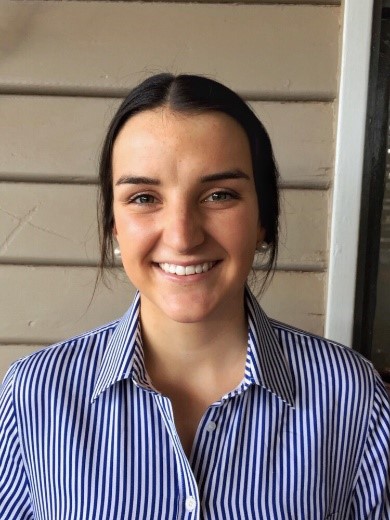 Tasha Hurley
Tasha grew up on a mixed grazing property North-West of Condobolin, NSW and is currently undertaking her second year in a Bachelor of Agricultural Business Management at CSU in Wagga Wagga. She hopes to in the future, contribute to the marketing and promotion of the Australian Agricultural industry and its produce. To help secure confidence in the industry and support our primary producers, while continuing to develop and promote our industry's outstanding reputation for quality. Tasha has been involved with the local Condobolin show for almost her entire life through competing, stewarding and committee involvement. She is very excited for her time working with the RAS as she believes "they are an outstanding organisation who strive to showcase the very best of Australian Agriculture, as well as continuing to educate and inform the public in order to close the gap between rural and metro areas".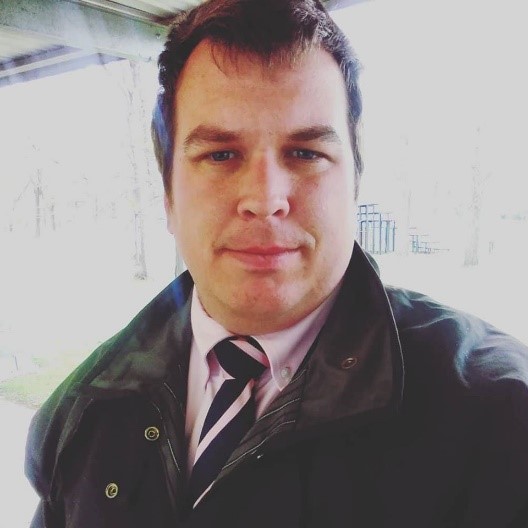 Justin Matthews
Growing up on the Darling Downs in Queensland Justin made the move to the New England Region of New South Wales to take up the role of a Technical Services Officer after completing a Bachelor of Applied Science Extended Major Production Animal Science at the University of Queensland Gatton Campus. Throughout his time in NSW and QLD Justin has been a passionate supporter of Agricultural Shows both Small and Large through active roles of Chief Steward, Ringmaster at his local show (Armidale) and the Role of National Rural Ambassador for Australia and New Zealand.
Organisations such as the RAS of NSW play a critical role in connecting consumers with producers; and a integral to the showcasing of agricultural excellence across all avenues of competition. These competitions allow not just competitors but also visitors to witness, learn and develop new and renewed understanding of Agriculture in NSW and further afield. Alongside the RAS Justin is heavily involved in the Armidale Show Society where he is the Ringmaster & Social Media Manager, as well as numerous Agricultural Shows and Events throughout Queensland and New South Wales where he is the Announcer.
Outside of show time you can find Justin working on production crews at events throughout the state, or capturing photographs or taking in a pyrotechnics display.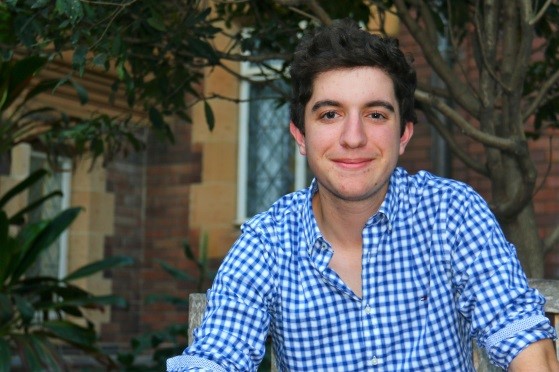 Jonathon Moore
Jonathon grew up in Orange, NSW before moving to Canberra, where he completed high school and was involved as a founding member of the Royal National Capital Agricultural Society Youth Group. In his third year of a Bachelor of Science in Agriculture at The University of Sydney, Jonathon has participated in a study tour of Indonesia, undertaken a variety of placement opportunities while also serving as President of the Agricultural Society. Jonathon is passionate about bridging the city country divide and is grateful for the opportunity to work as a member of the RAS Youth Group.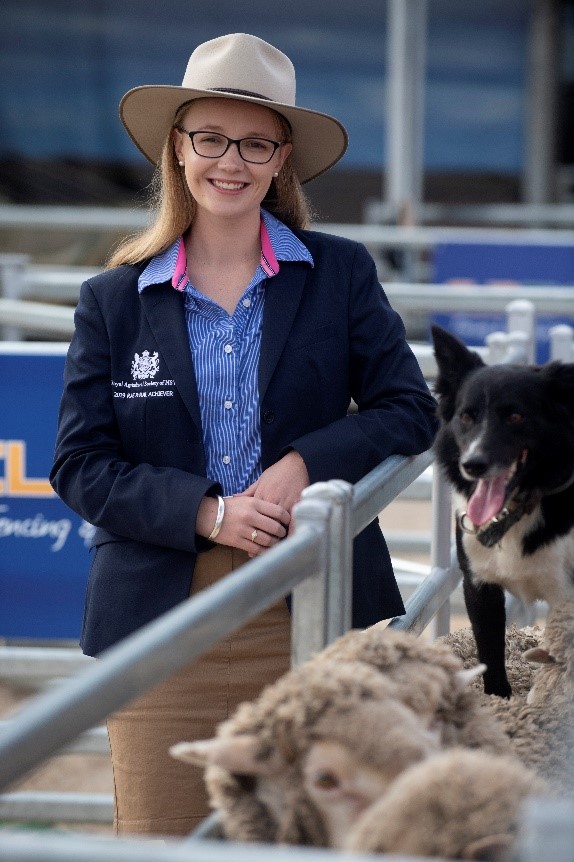 Katrina Nash
Katrina Nash comes from a mixed enterprise property near Cudal. With a double degree in Journalism and Law, Katrina wishes to voice the issues regional and rural areas face through her passion for agriculture and journalism. A 2019 Rural Achiever and past Foundation scholar, Katrina recognises the important contribution the RAS plays in promoting educational and professional opportunities for young people within the agricultural industry, and strives to support such contributions through her involvement with the Youth Group.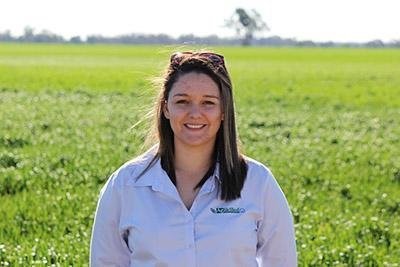 Claudia Vicary (currently on leave of absence)
Claudia comes from a mixed farming enterprise in North-East NSW and recently graduated from the University of New England with a Bachelor of Agriculture/Bachelor of Laws. Claudia recently completed a graduate year in Sydney, working in workforce and telecommunications policy for a peak agricultural industry body. She can now be found in Tamworth, where she's working on a new industry led training project for cotton and grains. Claudia joined the RAS Youth Group in 2016 to give back to the RAS, an organisation that supported her through an RAS Rural Scholarship while she was studying.