Finalists undergo an independent review of their business model to assess their social, commerical and environmental integrity. It's this triple bottom line review that makes the President's Medal award the most unique and prestigious in the country.
The judging panel
Ed Halmagyi Michael Bullen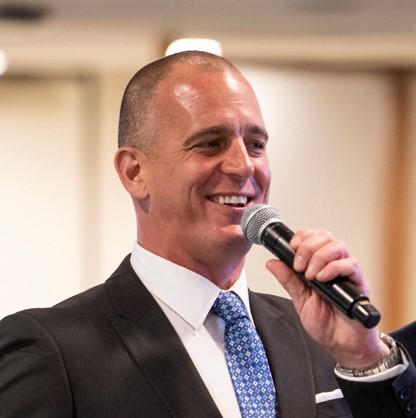 Competitors can be assured of unbiased, expert and ethical judging - the hallmarks of any Sydney Royal competition. Ed Halmagyi, whose culinary career spans more than 20 years and two continents, and Michael Bullen, whose extensive career at the NSW Department of Primary Industries, have been selected based on their knowledge and expertise of sustainable food and beverage product.
When will judging take place?
Judging will take place from October 2019 to April 2020 through a series of different stages:
Nominees are contacted and requested to complete an online questionnaire late-September 2019

Nominees will then conduct a video interview with the President's Medal Judges late-October 2019

The President's Medal Judges will deliberate and determine a shortlist of up to six Finalists who will be notified early-November 2019

The President's Medal Judges will conduct on-site tours of each of the Finalists premises early-December 2019

All Finalists will be recognised and the Winner announced at the Award Presentation which will take place on the evening of Wednesday 8 April 2020
Prizes for this competition include $10,000 cash and the opportunity to activate a pop up stand/stall within the coveted Dome during the 2020 Sydney Royal Easter Show (3 - 14 April 2020).