Meet the judges of the 2021 ADVANCE™ Sydney Royal Dog Show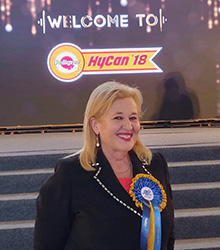 SUE BOWNDS (NSW)
Hound Group
Sue comes from a long line of dog judges. From the age of 5 Sue went with her grandparents to show Fox Terriers, Cocker Spaniels, Scottish Terriers, Miniature Pinschers, Irish Water Spaniels, Basset Hounds, Foxhounds, Curly Coated retrievers and Beagles. This migrated into becoming a competitive junior handler throughout her younger years, handling any breed she could.
Sue's prefix Nangunyah, which was originally established in 1961 by her parents, has now bred over 100 champions in Australia, New Zealand, USA, Denmark and Germany. She had great success in the 80s, 90s and 2000s, and won many Best in Show All Breeds and specialties with a variety of dogs and bitches.
Sue's judging career started in 1980 when she completed her Hound Group. Sue has judged Best in Show since 2014 with her judging career now spanning 4 decades. She has judged in all states of Australia, New Zealand, Denmark, South Africa, Poland, Czech Republic, Finland, Austria, Slovenia, Croatia, Germany, Philippines, China, Thailand, Israel, USA and UK. Sue has judged specialties in Australia, NZ, USA, Asia and Europe. The highlight of her career in her chosen breed was to be asked to judge the Beagle Club UK show in 2015.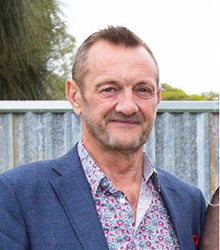 MICHAEL CAMAC (SA)
Toy Group and Non-Sporting Group
Michael has been involved in the Dog World since 1968 as a successful breeder, exhibitor and exporter of Australian Silky Terriers under the "DULCANNINA" prefix, and as an exhibitor of all three varieties of Poodles, Pharaoh Hound and Lhasa Apso's.
In addition to his involvement with Silky Terriers, he co-owned and handled the white Standard Poodle Australian Champion Leander White Blazer (Imp. South Africa) to Best Exhibit in Show at Sydney Royal Easter Show 1988.
Since 1997 he has been involved with Lhasa Apso's with great success as a partner in the "AMESEN" prefix including winning multiple Best in Group and Group placements at Royal shows within Australia, Multiple Best in Shows (All Breeds) and Multiple Speciality Best in Shows.
Michael was first approved to judge the Toy Breeds in 1978 and achieved ALL BREEDS status in 1989.
He has officiated at shows in all states of Australia, Sweden, Norway, Finland both Islands of New Zealand, India, Canada, Thailand, Philippines, Indonesia, China, Japan, Estonia and Croatia.
Michael judged the Pedigree Chum Junior Showmanship Final at Crufts in 1994 and at the World Dog Show 2008 held in Sweden.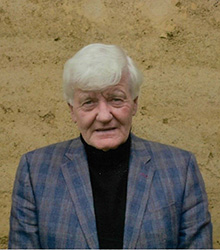 TERRENCE COLLICUTT (TAS)
Utility Group
Terrence's involvement in the canine world started a little over 50 years ago. His first breed was the Boxer. Since then, he has had experience in a number of breeds including British Bulldogs, French Bulldogs, Kerry Blue Terriers, Whippets, German Shepherds and Papillons. He was also involved with obedience Clubs along with being on a number of Kennel clubs.
His Judging experience started in the 1970's with appointments in the United States of America and other countries to follow. Judging his own breed at specialties around the world has been the highlight of his judging career.
Terrence is looking forward to Judging at the ADVANCE™ Sydney Royal Dog Show, with anticipation of seeing some lovely dogs.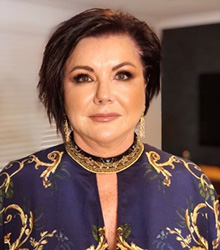 FIONA FEARON-ZAMMIT (NSW)
Working Dog Group
From the age of 14 Fiona has loved Old English Sheepdogs. This love spurred her on to read every book and pedigree she could find. Fiona sought out the advice and listened to mentors in the industry leading her to travel overseas to learn more about OES.
Fiona has judged the Working Dog Group all over the World, her last experience was the OES Club of America National in California USA 2019, and Hungary 2019, giving her experience and insight into applied anatomy, movement and temperament.
In the Working Group Fiona has bred under the Dezignerz Prefix, Old English Sheepdogs, German Shepherds and Australian Shepherds. She has also bred Pugs in the Toy Group.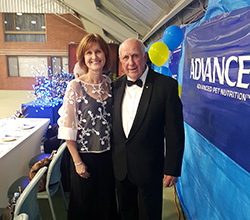 HUGH GENT OAM (NSW)
Best in Show
Hugh commenced judging in 1969 attaining All Breeds status in 1990, he has judged in all States and Territories of Australia, New Zealand, Japan, Korea, Taiwan, Singapore and the United Kingdom. In 2014 he was the first Australian in 29 years to be invited to judge Best in Show at an English General Championship Show.
Hugh and his wife Elizabeth have achieved great success in the conformation ring with the Gunnislake Labradors. He has a long involvement in the administration side of Australian Cynology serving as President of the Royal NSW Canine Council from 1994 –1997, and has been President and Chairman of the Board of Directors of the Australian National Kennel Council Ltd since 1998.
In the 2006 Australia Day Honours he was awarded a Medal in the Order of Australia (OAM) for his services to Canine Activities, in particular to the Australian National Kennel Council and the Royal NSW Canine Council. He is currently a Director and Company Secretary of the RNSWCC Health and Welfare Charity.
Hugh has more than 50 years association with the RAS Dog Section from his first attendance as an exhibitor in 1964, as a Steward from 1972 until 1979 and represented major sponsors of the Dog Section until 2015.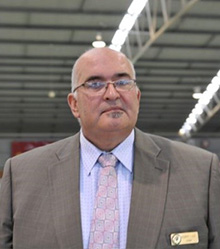 KERRY LEE (VIC)
Terrier Group
Kerry was involved in English Setters and English Pointers from the Famous Crookrise Kennels in the UK. He has also been involved with Bedlington Terriers, Norwich Terriers and Kerry Blue Terriers for the last 25 years
Kerry decided to take up Judging and is currently licensed All Breeds in Australia and FCI and all breeds in AKC Groups under the ANKC making him an ANKC All Breeds Judge
Kerry has been judging for the last 25 years and during this time he has been able to Judge in the United States of America, New Zealand, Thailand, Ireland, Denmark, United Kingdom, South Africa, Japan as well as most States in Australia.
A highlight of Kerry's career in judging was when he was voted by the members of The American Fox Terrier Club to judge their specialty both for Smooths and Wires in July of 2011 in Houston, Texas.
GUY SPAGNOLO (NSW)
Gundog Group
Guy Spagnolo's lifelong love affair with Labrador Retrievers began when he was just nine years of age. Since that first much-loved Lab his interest in the breed has never waned - exhibiting them from the age of 16 and breeding his first litter in 1974.
The rest, as they say, is history - with his Driftway Labradors sweeping all before them. From his first homebred bitch taking out Puppy in Group and then two years later Best in Group at Sydney Royal, the Driftway dogs have accounted for multiple Royal Show honours all around Australia, including Best Exhibit in Brisbane, Melbourne and Perth Royals and Runner Up Best in Show at Sydney, on more than one occasion. They have also consistently taken out the top awards at Specialties and regular All Breeds shows, both under specialist judges and all-rounders.
From the mid-1970s to the late 1980s Guy has also successfully exhibited English Cocker Spaniels. He has bred more than 80 Champions over the years, exporting his dogs to the United States, Canada, the Philippines, New Zealand, South America and Japan - where many of them have collected overseas show titles and been the top winners, both in their breeds and at All Breeds level.
In 1980 Guy started judging Gundogs and by 1992 had been awarded his All Breeds licence. He has adjudicated at dog shows in the UK, Sweden, Finland, Denmark, Italy, the United States, Canada, New Zealand, South Africa, Japan, Argentina, Chile and Uruguay as well as throughout Australia. He has also judged at numerous World Dog shows and at the prestigious Westminster dog show.