All Roads to the Royal: from drought and bushfires to a royal experience
Posted on : 23 April 2019
Written by: Jarrod Sansom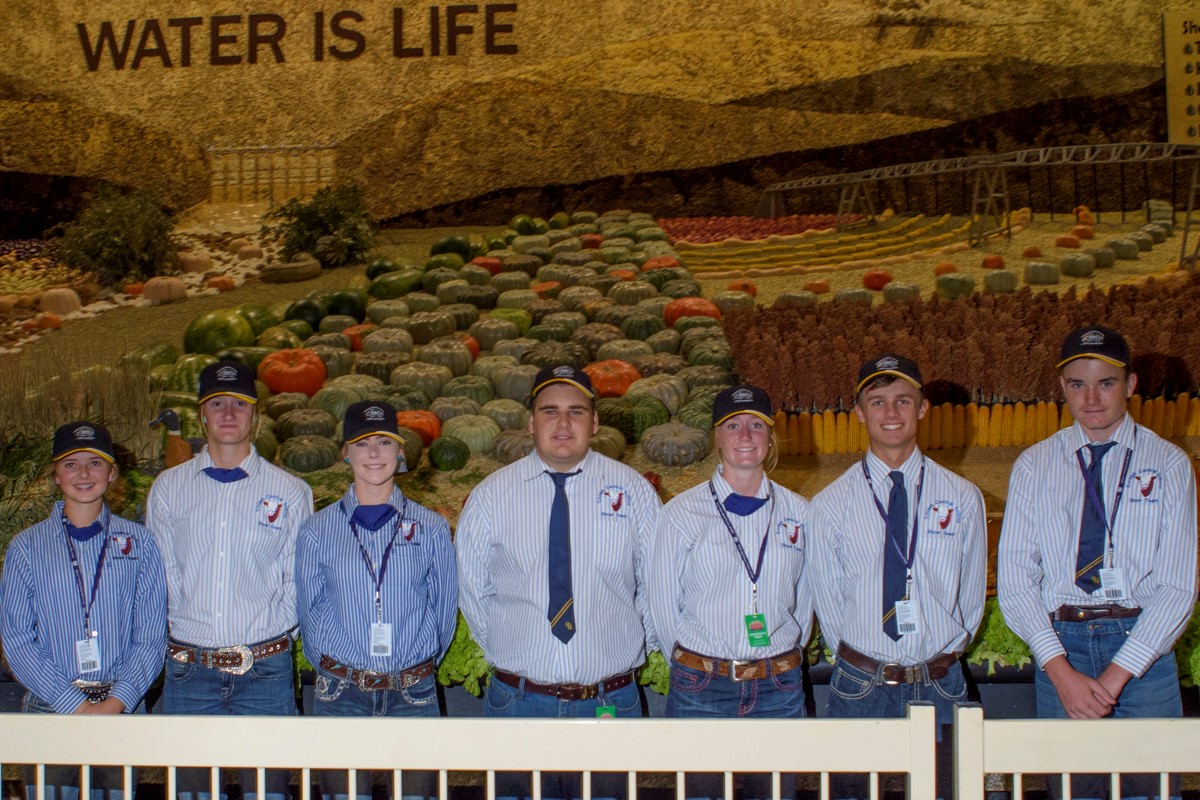 Coolah Central School students embarked on the trip of a lifetime, coming to the 2019 Sydney Royal Easter Show as inaugural winners of All Roads to the Royal
Among the inspiring tales of rural resilience at the Show, Coolah's story is up there with the best.
In February 2017, the Sir Ivan bushfire devastated the Dunedoo, Cassilis and Coolah districts, ripping through more than 55,000 hectares of land. This was followed by 18 months of crippling drought, destroying livelihoods and struggling families.
Little did the close-knit community know, a reprieve was on the way.
Early this year, the Royal Agricultural Society of New South Wales (RAS) Youth Group initiated the All Roads to the Royal program, inviting regional schools to apply.
The program offered a unique, fully funded experience of the Show across four days.
The Youth Group hoped the winning students would not only enjoy the 'royal' treatment but also nurture their passion for agriculture and pick up vital knowledge and skills to take back to their rural community.
Agriculture Teacher Kate Thompson said Coolah Central School was thrilled to be the lucky recipient.
"It's quite an outlay to come down to Sydney accommodation wise," Mrs Thompson said.
"To have had everything paid for, enabling our students to come down here as part of a group... you just don't get that opportunity ever."
Staff and students in years 9 - 12 travelled five hours by bus before reaching their 'home base' at The King's School in North Parramatta.
Of the 31 students who attended, 30 had never been to the Show before.
PDHPE and Science Teacher Sally Staniforth said the younger students may not yet realise the huge opportunity they were given.
"In a couple of years, they will probably understand just how lucky they were to have done this," she said.
It appears the senior students wasted no time taking everything on board.
"After our first day here, one of our students said to us that she wants to be an agriculture teacher," Mrs Thompson said.
"This makes us really proud; it's such a good feeling."
There were many highlights for the students throughout the four-day adventure.
They had the best seats in the house for the Grand Parade, cheered on their very own Sue Duggan and Troy Palmer in the Campdraft and Mark Redmond in the Saddle Bronc, and enjoyed dinner in the Stewards' dining room.
They met the 2019 Rural Achievers and The Land Sydney Royal Showgirl Competition finalists over breakfast at the Big Bush BBQ, and took a look behind-the-scenes of the iconic District Exhibits and other competitions.
The students took a seat for goat judging, woodchopping and showjumping, before stepping into the limelight for interviews with NSW Country Hour, ABC News Sydney, The Land and Prime.
"The RAS Youth Group were phenomenal," Mrs Thompson said.
"We were looked after beautifully, and our students really appreciated it".
Although the Coolah Central School logo reads 'The virtue is the struggle... not the prize' for these students the prize was well deserved and incredibly appreciated.